Making a Reservation with Sirius
Step 1
Click the Sirius link on the upper-right-hand corner of the PlanetLab website.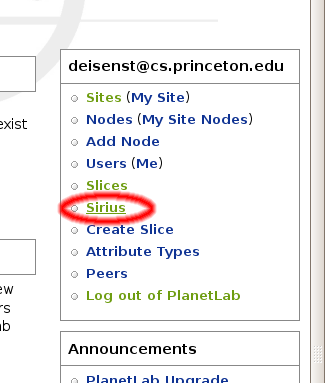 Step 2
Select your slice name from the pull-down menu.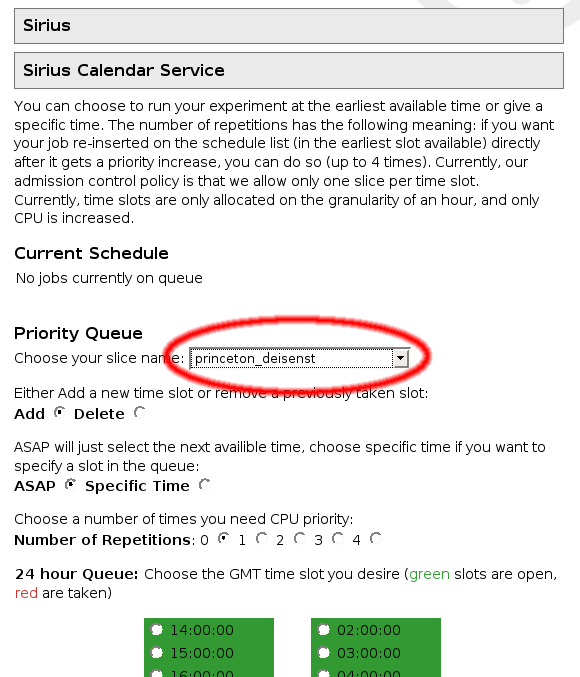 Step 3
Select "ASAP" (As Soon As Possible) if you would like to sign up for the earliest time that appears in green below. Otherwise, select "Specific Time".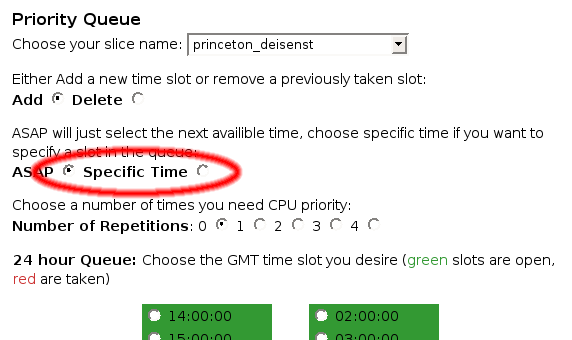 Step 4
If you chose "Specific Time" in the previous step, click on the time that you want.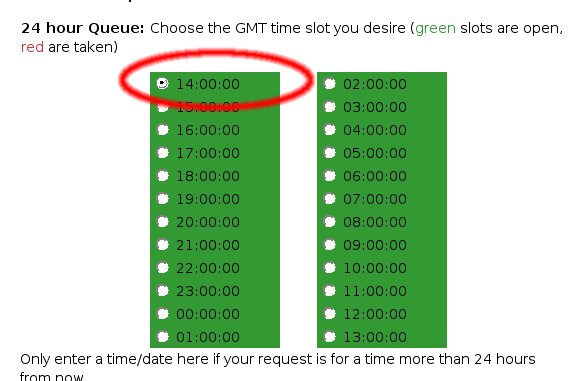 Step 5
Click "Submit".

Step 6
Your reservation now appears on the list, and the time you chose is now red.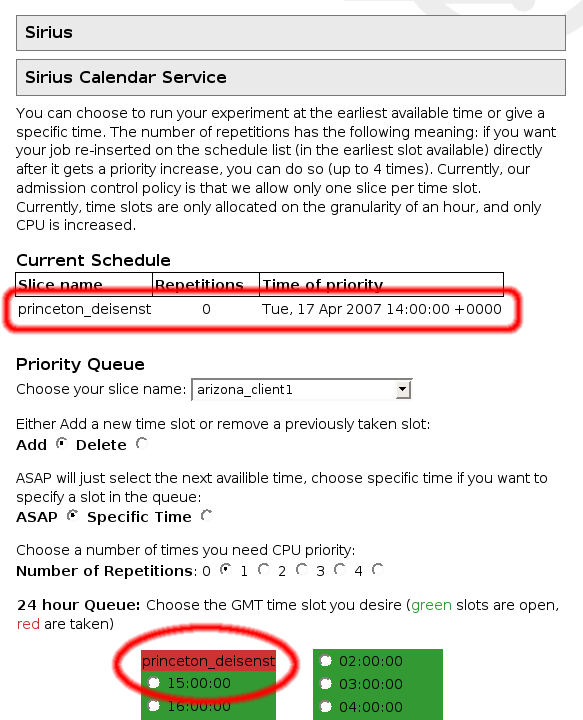 Questions?
Contact David Eisenstat (deisenst AT cs DOT princeton DOT edu).